Denim Firefighter Job Jackets, Childrens Denim Overalls, Official FOOLS Jackets, LACoFD Job Jackets, Gift Certificates
Our most popular jacket !
We're not Police Officers so why do we wear police jackets? Fire Departments across the US spend $100's of dollars per jacket that most of us dont even wear. We think it's time for a more practical firefighters work jacket! Next time your department is shopping for jackets, show them one of our's!
Why Our's
Don't be fooled by similar jackets made from 10-12oz. denim fabric and made in countries we can't even pronounce. Our's made right here of heavy 15oz. denim.
Why have somebody else's name on your buttons & pocket logo when you can have your own, Fireman.
See if their's comes with an inside radio pocket & mic clip for your two-way radio.
What about that triple white stitched seam straight down the middle of the back when you go to have it embroidered.
Remember, you get what you pay for!
Keep buying products made overseas, you might just put yourself out of a job!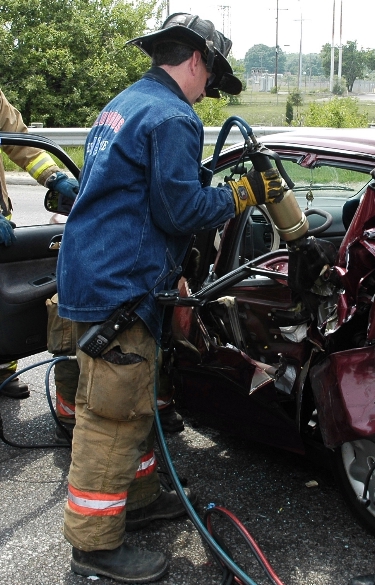 ©
Firemans Chore® - Official Jackets For The Following
Syracuse New York Fire Department
Pike Twp. Fire Department Indianapolis
FOOLS International
Terry Farrell Firefighters Fund
Fire House Dolls Female Firefighters Calendar
L.A.Co.F.D. Battalion 13
Southern CA. FOOLS
Michiana FOOLS
Muddy River FOOLS
Central Illinois FOOLS
Contact us by email scott@FiremansChore.com Please allow 24 hours for a reply due to our firehouse shift day.

Copyright © 2004 - 2023 Firemans Chore®, Inc. All rights reserved.
Firemans Chore®, the Firemans Chore® logo are registered Trademarks of Firemans Chore Corporation in the United States and other countries. Other parties trademarks or service marks are the property of their respective owners and should be treated as such.